Five Easy Ways to Give Your Blinds a New Look
Whether you take care or do everything for maintaining the blinds, with time they get old and look dull and you decide to replace them. As they are broken or might be you want a new look for your home. You can hire professional Blind cleaning services. Before you trash them out away from your home, here are the five ways to give your blinds a new look.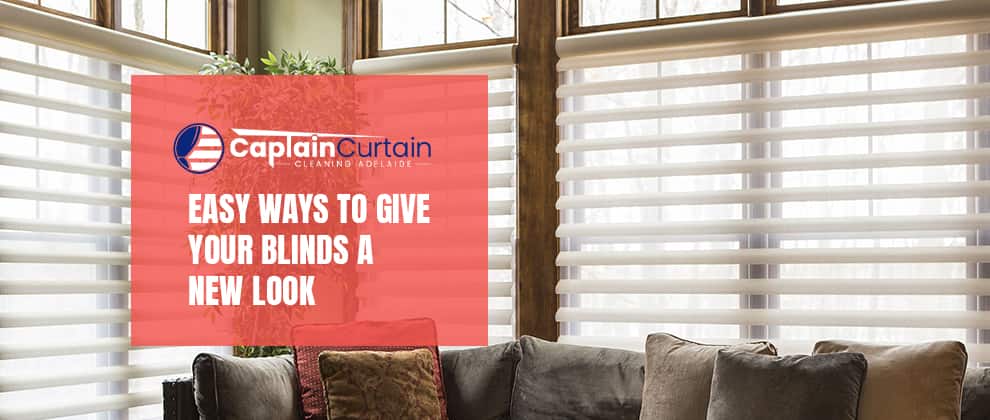 Make labels
It does not matter what material of blinds you have? It may be of wood, metal, or vinyl, you need to think about how you can make them as the labels. You can try to paint them which will give them a new and good look.
Updated roller blinds
Another way to give your blinds a new look is to update the roller blinds with the help of a Dyer. With some simple and easy-to-use equipment like a hacksaw, a drilling machine, or a box cutter. There are also many videos available on YouTube. You can watch them to understand how you can actually DIY your roller blinds and update them.
Bamboo art
Nowadays, bamboo art is very trendy and people love to walk. So, for renewing your blinds, another way is adopting bamboo art. All you need to do is to cut the bamboo according to your size preference. And after that for creating stripes or wonderful patterns, you can use painter's tape and paint them. The bamboo art looks very classy and gives a very traditional, positive, or welcoming gesture to your home. Whenever any guest comes to your home, they will see the bamboo art blinds. They will definitely ask you about them eagerly as it looks very impressive.
Headboard cover
If you have linen blinds in your home which you are thinking of replacing, then, don't. Because we have one more way to renew its use at your home and that is using it as the headboard cover. All you need to do is to weave the old linen blinds on your headboard and to keep them in the state you can staple them with a stapler. You must be thinking that it will not look too good. But you are eventually wrong because it looks amazing and not only gives your home a good look. But also makes your headboard more comfortable and restful.
Basket
Now, for reusing your old blinds, the other way we have is making a basket with the use of blinds. Yes, you heard it right. With blinds, you can make a basket which looks very cool and strong too. With the use of common household equipment, this work can be done. For making a basket with a blind you will need double-sided tape, scissors, ribbons, or a stapler.
Conclusion
So, these are the 5 ways to give your blinds a new look. By following these tips you will be able to renew or reuse your old folding blind and can make your home or other things look classy and amazing. You can hire our company Captain curtain cleaning Adelaide our professionals have Certificate III in Cleaning Operations.